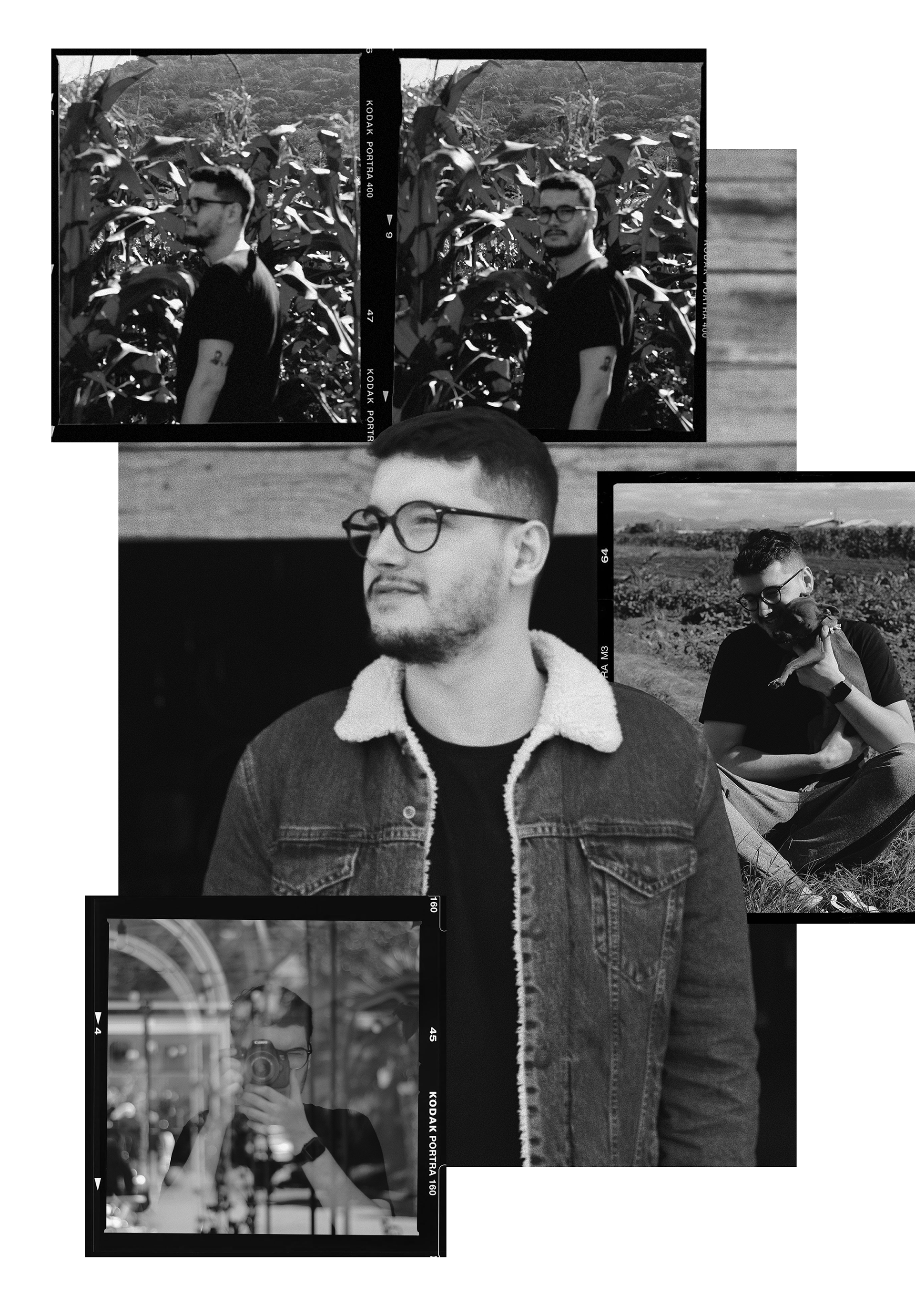 hey, i'm Diego Stedile, based on Santa Catarina, Brazil. graduated in Advertising and Social Communication by University of Vale do Itajaí (UNIVALI-SC), i work since 2014 as a designer and content creator, for many years for advertising agencies. 
in 2016 i founded ESCUTAI, a Brazilian vehicle about pop culture and entertainment, to develop my creative ideas, mixing design and content.

things have evolved, and today ESCUTAI is special project, a multiplatform space covering 24 hours of different aspects of pop culture and entertainment, such as music, cinema, tv series and music curation.
currently, I work as editor-in-chief and art director of all content made at @escutai and general content coordinator at @risoito, the gastronomic marketing agency that i cofounded. you can also follow me on other projects through collabs I participate, listed down below.
founder, art director, community manager, editor-in-chief and other stuff
séries em cena, 2021 - present
cofounder, social media and art director
boutique do pão de ló, 2019 - 2020
bpm comunicação, 2018 - 2019
wi propaganda, 2016 - 2018
univali, universidade do vale do itajaí
publicidade & propaganda, 2014 - 2018
design, art direction, content creation, music curation, pop culture, content writer, community managing
the creative person in several projects in which I get involved because I believe in that. i identify a lot with content creation for digital media and music curation, photography, digital design and everything that involves content creation. 
to know more, just say hello! :)